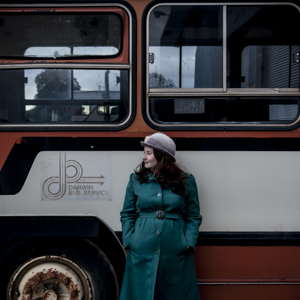 The subway. The metro. The tube. The U-Bahn. The underground. That which we call a rapid transit system by any other name would often smell about as sweet as the unwashed socks of that shady dude who hangs around the entrance of your local train station. Despite the sometimes not so rosy vagaries of the daily commute, I feel compelled to spend many hours obsessively documenting metro systems in various European cities. To me, riding the metro is the first step to delving deeper into a new city, its history and the lives of the people that live there. Shortly after moving to Germany from Australia in late 2011, I began a project in which I photographed each and every station on Berlin's U-Bahn system. It quickly went viral on the internet, being featured by both major publications and blogs everywhere from Italy to Indonesia. Why were people so fascinated by photos of stinky train stations? I can't speak for everyone else, but let me try and explain what intrigues me about this magical, if somewhat grimy, subterranean world.
I grew up in a valley in the sleepy southern suburbs of Sydney and have always been fascinated by the bustle and bright lights of the big city. So I do get a kick out of being able to confidently navigate the metro system in a country on the other side of the world, especially one where I barely speak the language. It's empowering. The amount of time I have spent in the Berlin U-Bahn means that if I am running late for an appointment over the other side of town, I know which carriage to board in order to be closest to the exit that links to the line I need to change to. Or if there is a delay on my line, I can often choose an alternative route at a moment's notice. This is hard-won and very useful knowledge.
From a wider perspective, metro systems are interesting because they crudely chart the evolution of a city's development. The ever expanding tentacles of lines can symbolise progress, hope, greed, political grandstanding, and so on. Often a single line can span many decades of history and architectural styles, creating a kind of visual Frankenstein history book. Many metro stations have been designed to please the eye or to make it easier to recognise your stop. Something as simple as a sign, a typographic feature or a picture in a metro station can be the clue that conceals a fascinating little story of the city. With this in mind, my project Endbahnhof was a great way for me to get to know my newly adopted city. As a new resident of the EU, it seemed only natural to take it further. That is what brought my project to Prague, then Budapest, then Nuremberg.
The methodology of my project satisfies my obsessive/compulsive nature, but also my love of chaos and unexpected encounters. Each subway line is shot in a single journey, disembarking at each station to photograph the architecture and signage before the next train arrives. Although the Berlin project was shot over a much longer period of time, the Prague, Budapest and Nuremberg metro systems were all documented in a single day. This has presented challenges at both ends of the spectrum. For example, the Berlin U-Bahn lines with the most overground stations (the U3 and the U5) were photographed on two of the coldest days of winter in 2013. With temperatures hovering around minus 15 (or minus 23 if you take into account the wind chill factor), I have memories of frozen fingers only barely able to operate the camera controls, long waits on platforms where 10 minutes felt like an icy eternity and even resorting to drinking Goldbrand straight from the bottle in order to create the illusion of warmth inside my body. At the other extreme, while shooting both the Budapest and Nuremberg metro systems there were times that I had a mere 60 or 120 seconds to get the winning shot. On platforms crowded by commuters and tourists, you can imagine how difficult this task is!
Spending so much time underground can lead to strange and random encounters. When I was photographing the rather minimalist station signage at a U-Bahn station in Langwasser in Nuremberg's southern suburbs, an elderly man approached me. With a mixture of curiosity and bemusement he waved his hand at the wall and enquired 'Was ist so interessant?' Thankfully, I was able to explain my U-Bahn obsession in simple German. In Budapest, a man shooed me away from the edge of the platform while I was taking photos. As my Magyar vocabulary is barely in double digits, I could only thank him politely for his concern for my personal safety. In Prague, the weariness of being in my twelfth hour of riding the subway broke down my usual shyness and reluctance to talk to strangers. I struck up a conversation with a young couple holding an adorable dog at one of the stations on the Green Line. The women told me that the dog's name was Stuplik. I could not think of a more perfect name for this funny looking animal. I noted that his owner had almost exactly the same beautiful curly hair as he did. I still treasure this fleeting human connection and a little slice of real life in an otherwise magical and mythical city.
I will continue to make photographic pilgrimages to subway systems all over Europe as long as my circumstances permit. As this is a completely self funded project, it might take me a while to get to all of the cities on my wishlist. I am excited about the prospect of taking you all on a visual tour of some of Europe's smaller and lesser known subway systems.
email
kateseabrookphotography(at)gmail.com